The Politics of Representation/Representational Politics
by truthteller2007, Sat Mar 15, 2008 at 11:57:36 AM EDT
I shall demonstrate elsewhere that what is often called the black soul is white man's artifact.

- Frantz Fanon, Black Skin, White Masks
Are these representations products of shared beliefs, or were they orchestrated by David Axelrod, whose Southern and African-American Strategies relied heavily upon Michelle Obama and Jeremiah Wright?
I quote the New Yorker:
Earlier on the day that Obama visited the nursery school, she addressed a congregation at the Pee Dee Union Baptist Church, in Cheraw, a hamlet of about six thousand known as "The Prettiest Town in Dixie." The church's makeshift gravel parking lot, next to the Pee Dee Ice and Fuel Company and bounded by train tracks, was full. After an invocation by the Reverend Jerry Corbett and an introduction by the mayor of Cheraw, Obama came to the pulpit. "You all got up bright and early just for me?" she asked the mostly elderly, almost all-black crowd. "Yes!" they roared. Obama continued, "On behalf of my church home and my pastor, Reverend Wright, I bring greetings."

Obama opened with some reminiscing. "My people are from South Carolina," she said. "I don't know if y'all knew that. . . . In fact, my brother and I came down last week for a mini family reunion at my grandparents' church, because they retired back down here, and before their death they were living here, attending an A.M.E. Baptist church in Georgetown."

Obama was playing to her audience--later she riffed on "those relatives who have plastic on the furniture" and reminded the churchgoers to get "ten other triflin' people in your life" out of bed and down to the polls on Saturday. Her appearances at the church, and many like it, were a key point of strategy in a state that would be the first real test of whether or not Barack could attract significant numbers of black voters. "In South Carolina in particular, because she had family from there, it made a lot of sense for her to speak in the African-American community," David Axelrod said.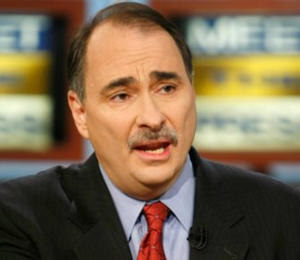 A Caucasian male named David Axelrod mobilizes identifications and votes within the African-American community for the African-American candidate whose representations and actions he coordinates, manufactures and controls. Who is the bamboozler, and who are the bamboozled?
White civilization and European culture have forced an existential deviation on the Negro. I shall demonstrate elsewhere that what is often called the black soul is white man's artifact.

- Frantz Fanon, Black Skin, White Masks
Tags: African-American, African-American Strategy, Barack Obama, David axelrod, Jeremiah Wright, Michelle Obama, politics of race, politics of representation, race, racial politics, representational politics, Southern Strategy (all tags)