Pres. Clinton in Chillicothe, Ohio (w/pics)
by techfidel, Mon Feb 25, 2008 at 08:55:03 AM EST
Pres. Clinton campaigned for Hillary this morning at the Ohio University campus in Chillicothe. He was accompanied on stage by Frances Strickland, wife of Gov. Ted Strickland.
He gave a strong speech outlining Hillary's record in the Senate and stressing her stand on universal health care (as opposed to the Obama plan which leaves 15-20 million uninsured) and that she is the only candidate to vote against the awful Bush energy bill of 2005, which was a giveaway to old energy interests. He also spent some time talking about education reform, ending on the note that Hillary would never forget who put her in the office of president.
Here are some photos of this event.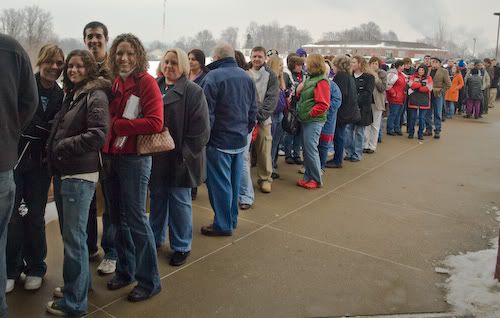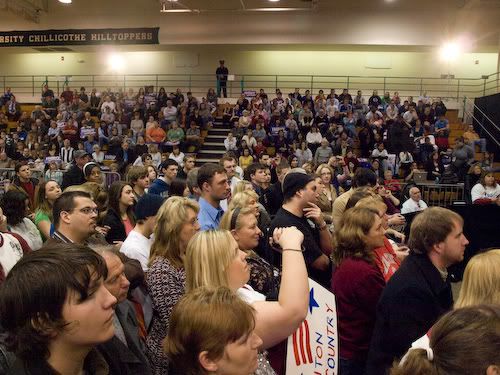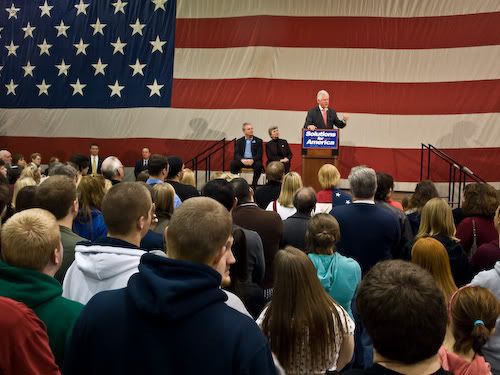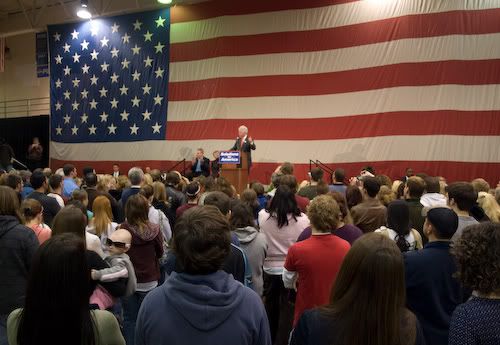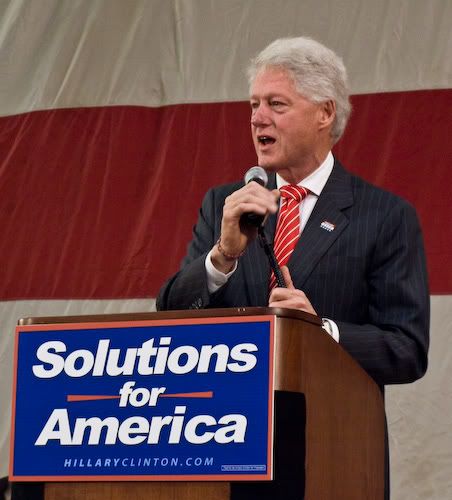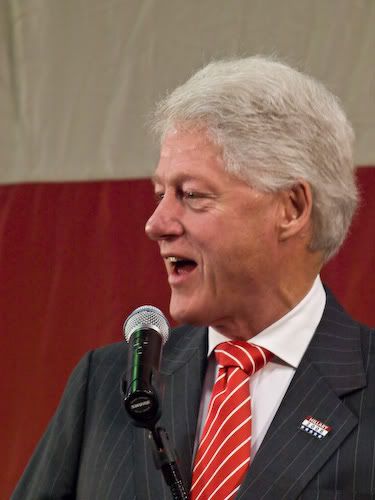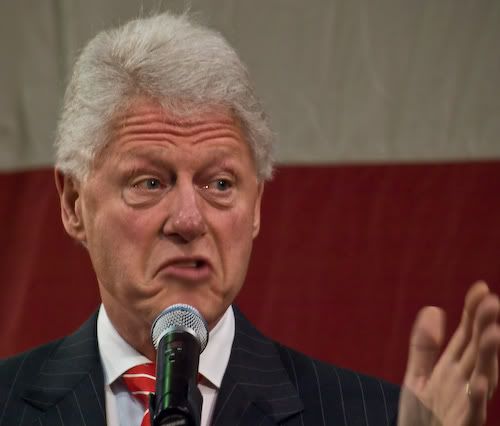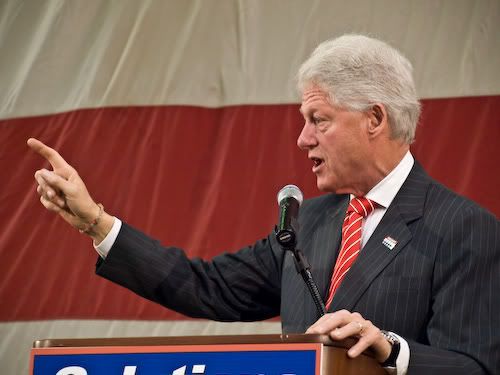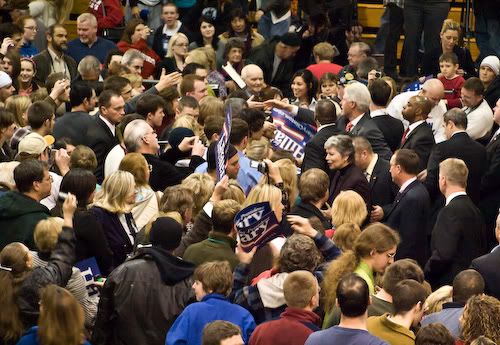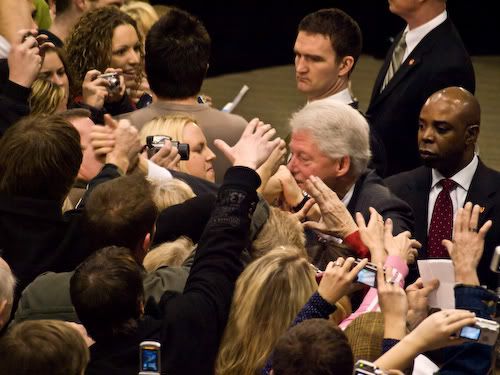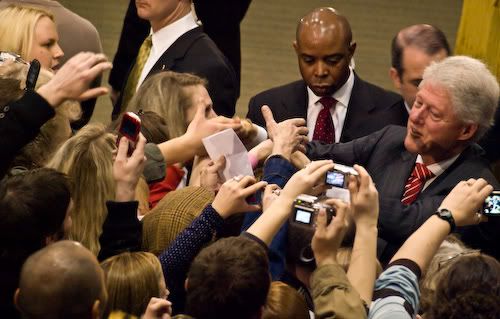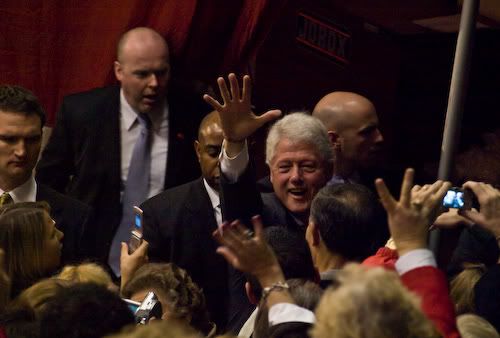 Tags: 2008, Bill Clinton, Chillicothe, Election, Hillary Clinton, Ohio (all tags)