Edwards Evening News: Building A Better America
by sirius, Wed Dec 05, 2007 at 07:27:53 PM EST

"Elizabeth and I are deeply saddened by today's senseless violence in Omaha. Our thoughts and prayers are with the victims and their families and with the community as it begins to deal with the aftermath of this tragedy." - John Edwards
Here at Edwards Evening News, our hearts go out to those families as well.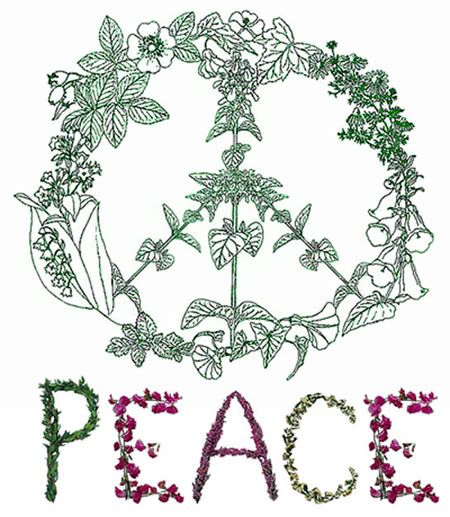 Tonight in Edwards Evening News:


New Ad Released in New Hampshire: Rigged


Edwards Offers Bold New Plan to Restore the American Dream of Homeownership


UNITE HERE to campaign for Edwards in Iowa


Edwards Tells a Lawyer Joke


Upcoming Events


Diary Roundup


Even More Shameless Plugs


New Ad Released in New Hampshire: Rigged
Today, the Edwards campaign unveiled its second new TV ad to air in New Hampshire this week. In this one, Edwards points out that nothing significant is going to change if we just replace a crowd of corporate Republicans with a crowd of corporate Democrats.
"John Edwards has spent his entire life fighting for hardworking Americans against big corporate interests," said New Hampshire state director Beth Leonard. "He knows that replacing a group of corporate Republicans with a group of corporate Democrats is not going to bring about the bold change we so desperately need."

"Rigged" is the fifth ad to air in New Hampshire since the summer. "Rigged" and "Together" will both air on broadcast and cable across the state.
Transcript:
"RIGGED" :30

This system is corrupt. And it's rigged. And it's rigged against you.

ANN: Finally, someone telling the truth.

And we can say as long as we get Democrats in, everything's gonna be ok. It's a lie. It is not the truth.

Do you really believe if we replace a crowd of corporate Republicans with a crowd of corporate Democrats that anything meaningful's gonna change?

This has to stop. It's that simple.

I'm John Edwards, and I approved this message.
Edwards Offers Bold New Plan to Restore the American Dream of Homeownership
Today, Edwards formalized the policy on homeownership and helping prevent home foreclosures that he has been talking about in bits and pieces for months. As part of his "Building a Better America Week," he outlined a specific policy proposal that would prevent home foreclosures and encourage homeownership.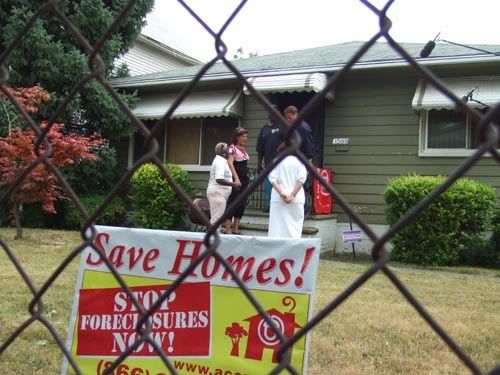 Edwards' new policy will give families the right to halt foreclosures until lenders offer help
Chaoslillith had a wonderful diary on this earlier, so here I'll give just a few highlights.
To bring accountability and results to the foreclosure crisis, Edwards will:

Insist that any freeze on interest rates - like the Bush-Paulson plan - keep rates low for seven years so housing markets can fully recover and families have the time to escape unaffordable mortgages.

Assure that families can halt foreclosures until their lenders offer help. Every family facing foreclosure will have a right to individual assistance from their lender - such as converting to a fixed-rate mortgage, capitalizing delinquent payments, reducing the interest rate, or forgiving a portion of the loan - so they can keep their home if they can.

Take other important steps to address the foreclosure crisis, including creating (1) a Home Rescue Fund to help families move into affordable mortgages, (2) new rules allowing bankruptcy judges to rewrite mortgages on family homes, and (3) a central reporting system to keep track of lenders' progress in modifying loans and to facilitate fraud and predatory lending investigations.

Prevent future crises by passing a strong national law against predatory lending and creating a new federal regulator for financial services products.

As you might expect, like just about every other issue that we face, this problem is compounded by the corporate corruption in Washington. Also unsurprisingly, John Edwards has not failed to notice this.
"It's not enough to address the problems of current homeowners - we must take steps to prevent a future crisis and we must create more affordable housing opportunities for American families," Edwards continued. "As president, I will restore the American Dream of homeownership by standing up to the corporate interests and their lobbyists and passing strong federal laws to protect working families from predatory mortgages and abusive financial products."

Although today marks the formal release of his policy on this problem, Edwards has been speaking about it for months. Earlier this year he visited a neighborhood in Cleveland that is plagued by home foreclosures and took a tour with residents.
Here, he discusses the problem with reporters after the tour:
UNITE HERE to campaign for Edwards in Iowa
...UNITE HERE also says it will allow its Chicago and Midwest regional board to support members who will campaign for former North Carolina Sen. John Edwards in Iowa.

The affiliate will commit staff, volunteers and financial resources to Edwards' campaign in Iowa immediately.
Edwards Tells a Lawyer Joke
To all the supporters of rival candidates who accuse EENR diarists of reporting trivial facts about our candidate: this time I'll give you that. This is not big news, but it's funny.
We told you John Edwards would answer any question someone asked him, and here's the proof:
Upcoming Events
If you live in New Hampshire, you will have the opportunity to see John Edwards at several events on Friday and Saturday. Check the New Hampshire events page for more details.
If you live in Iowa, Edwards campaign manager David Bonior and former Congressman Ben "Cooter" Jones may be holding an event near you this weekend. I don't have the details of those events, though I imagine the Edwards campaign in Iowa will be contacting local voters.
Today, former Congressman Ben "Cooter" Jones, who played Cooter Davenport on the successful television series The Dukes of Hazzard, and former Congressman and John Edwards for President National Campaign Manager David Bonior kicked off a tour across western Iowa. Jones and Bonior will meet with undecided caucus goers to talk about Edwards' commitment to helping regular families, like the ones he grew up with in his small, rural hometown. Widely respected Iowa agriculture leader and 2006 Democratic nominee for Iowa Secretary of Agriculture Denise O'Brien will join Cooter and Bonior during later stops during the trip.

Also,
The Des Moines Register's Democratic Presidential Debate
Dec 13, 2007
1:00PM to 2:30 p.m. CST
IA Public Television's Maytag Auditorium
6450 Corporate Drive
Johnston, IA 50131
Will be broadcast LIVE on Iowa Public Television

For Maryland voters, the Central Baltimore County Democratic Club and the Towson University Democrats are hosting a presidential forum and straw poll this Saturday! My friend Scott will kill me if I don't tell you about it. Representatives of the various presidential campaigns will be on hand to discuss their candidates. There will be light refreshments and fun raffle prizes.
Location: 8000 York Road Towson, MD 21252

Haven't decided? Learn more! Made your choice? Show your support!

PRESIDENTIAL PRIMARY FORUM AND STRAW POLL

Saturday, December 8, 2007. 6:30 p.m.

University Union, Towson University

8000 York Rd., Towson, MD 21252

Representatives from the Presidential Campaigns will make the case for their candidates and be on hand to answer your questions!

Sponsored by the Central Baltimore County Democratic Club and the Towson University College Democrats

Park in the Union Parking garage. The entrance is on Cross Campus Dr.

Parking on Saturdays is free. The forum will be in the Susquehanna Room, University Union.

Diary Roundup
John Edwards and the Best Christmas Gift Ever by leisure
Envision: College for Everyone who wants to work hard and do their part by Karita Hummer
Decide Now...or Debate It Later. You Decide! by Persiflage
Two Issues Show Why Edwards Is Our Best Candidate by RDemocrat
Clinton v Obama: Battle for Second Place in Iowa? (with Edwards first) UPDATE new NH poll by jsamuel
This Black Female Loves Edwards by mickeynATL
Elizabeth Edwards in New Jersey by noweeman (Blue Jersey)
Even More Shameless Plugs
Many of you who don't live anywhere near the early states have asked how you can help out the Edwards campaign. Well, now you can! If you register here you can help phone bank into New Hampshire for the Edwards campaign! The campaign will train you how to do this. It's a great way to help out, especially if you're a people person!
Download the Plan to Build One America Here!
Tags: 2008 elections, Edwards Evening News, Events, home foreclosures, homeownership, housing crisis, Iowa, John Edwards, lawyer jokes, Maryland, Nebraska, New Hampshire, Omaha, phonebank, predatory lending, president, Primaries, Rigged, shooting, television ad, Towson (all tags)