Dragging Sarah Palin Through the Mud
by Maryscott OConnor, Sat Aug 30, 2008 at 04:12:25 PM EDT


Crossposted fromMY LEFT WING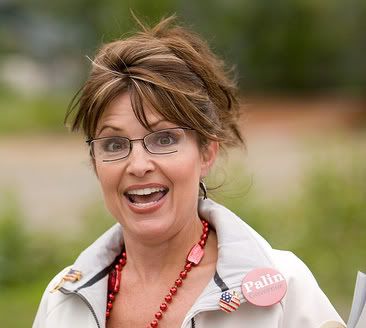 It is the entirely wrong tack to take.
First -- it's mudslinging, for chrissakes. On a nominee. Does that sound like anyone we know?
Second... she's a fucking GIRL. Did none of you take PSYCHOLOGY One-oh-fucking-ONE?
Stick to the basics. She's a supremely unqualified nominee. Let the record speak for itself. SHE SUUUUCKS.
Blechhhh. This leaves a disgusting taste in my mouth.
She has to show up for her debate. No matter how hard she studies, there's no way Sarah Palin can win that debate. No matter how bright and shiny and colourful, no matter how pretty the music, the advertisements they run cannot make up for her TOTAL LACK of EXPERIENCE and UTTER ABSENCE of READINESS for the office they're trying to sell the American people.
Dragging her through the mud will make US look bad. Not her.
THINK, people. BE SMART about this.
Sigh.
Tags: Sarah Palin (all tags)