BREAKING: New Gallup, Hillary Wins Over McCain, Obama Loses
by LindaSFNM, Sun May 25, 2008 at 01:19:48 PM EDT
Just released today, Gallup's Daily tracking is showing that Hillary Clinton continues to be the Democrats choice and chance to win against John McCain.
Hillary currently leads McCain 49-44 in a matchup.
May 25, 2008
Gallup Daily: Clinton Maintains Lead Over McCain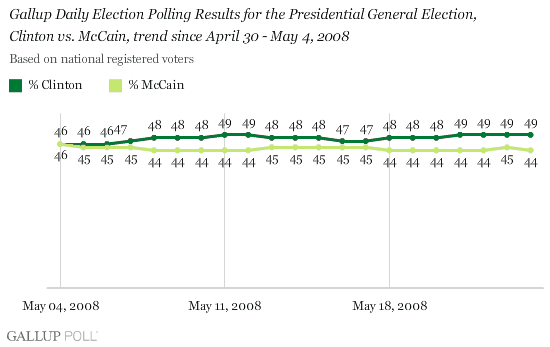 Tracking from April 30 to now, May 24, shows Hillary's continuous strength to be able to win the Presidency.
Whereas Hillary's opponent does not fair well. Consistently struggling to stay competetive against John McCain, currently Obama again falls in his numbers, losing to McCain 47-45.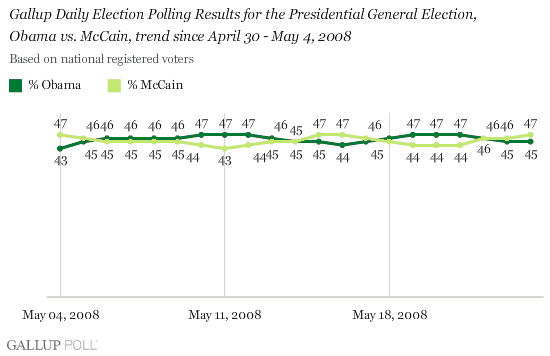 This plays well with Hillary's position that she is the best candidate to defeat John McCain in the General Election.
Tags: gallup, general election, Hillary, Hillary Clinton, obama (all tags)