Barack and Jamiel
by Jacob Freeze, Mon Mar 24, 2008 at 05:55:23 AM EDT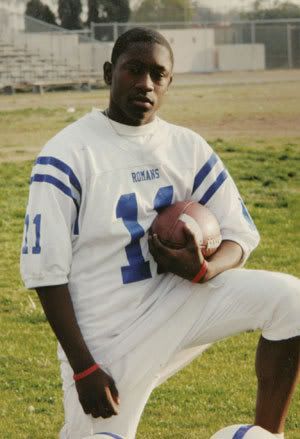 Somebody killed
Jamiel Shaw Jr.
with a handgun on March 2, 2008, just like the
4000 other black teenagers
killed with handguns every year in the United States.
Barack Obama's support for overturning Washington's ban on handguns in
Heller v. District of Columbia
is one of the most important reasons why I oppose his candidacy for President.
I cannot understand how a black man could possibly support a Bill-of-Rights recognition of the
individual
right to bear arms, which would undermine every gun control law ever written.
4,000 black teenagers pay with their lives every year for the power of the NRA, and when Obama comes down on the side of handguns, it seems to me that he is betraying the same people he pretended to explain to the rest of us in his miserable speech in Philadelphia.
Tags: Barack Obama, gun control, Jamiel Shaw Jr, NRA, Second Amendment (all tags)