by Intrepid Liberal Journal, Sun Aug 12, 2007 at 04:36:43 PM EDT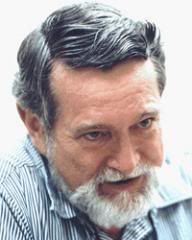 The topic below was originally posted in my blog, the Intrepid Liberal Journal as well as the Independent Bloggers Alliance, The Peace Tree and Worldwide Sawdust.
"There is a culture war in America, but it is not between liberals and conservatives, who in fact share a great many core values - including a commitment to children, family, community, personal responsibility and democracy. It is between the lower and higher orders of our human nature. It is between an imperial politics of individual greed and power and a democratic politics based on principle and the common good. It is between Power Seekers at the extreme political fringes who remain imprisoned in an Imperial Consciousness and the realists of the political mainstream who truly want to solve the problems that beset us all."

David Korten wrote those provocative words in his book, <u>The Great Turning: From Empire to Earth Community</u&gt published last year by Berrett-Kohler.