Herbert Hoover Copycats, Japan's 'Lost Decade' Copycats
by fairleft, Fri Feb 20, 2009 at 01:27:33 PM EST
The frustration of Obama's natural Hooverism is excruciating. I realize why Obama and Summers are incapable of acting on the glaring lessons of economic history but still, if we don't do so it will be so painful for nearly all of us. Very soon, for you, for your aging mom and dad.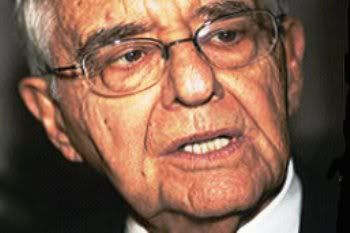 Well, it won't be painful for the elite, not for Michelle, Barack, not for Penny Pritzker or Pete Peterson, but for all of us who needed -- and I mean needed -- their soon-to-be shredded Social Security (yup, that's the plan) and Medicare/Medicaid (yup that's the plan too: "Obama said in January that the [fiscal deform] summit would have a special focus on Social Security, Medicare and Medicaid.").
And all for what? To bail out the biggest, most irresponsible banks. Read Ismael Hossein-Zadeh's column and weep again:
Faced with the financial meltdown of the Great Depression, the Hoover administration created the Reconstruction Finance Corporation that poured taxpayers' money into the coffers of the influential Wall Street banks in an effort to save them from bankruptcy. Like today's Bush/Obama administrations, the Hoover administration used the "too-big-to-fail" scare tactic in order to justify the costly looting of the national treasury. All it did, however, was to simply postpone the day of reckoning: almost all of the banks failed after nearly three years of extremely costly bailouts schemes.

In a similar fashion, when in the mid- to late-1990s major banks in Japan faced huge losses following the bursting of the real estate and loan-pushing bubble in that country, the Japanese government embarked on a costly rescue plan of the troubled banks in the hope of "creating liquidity" and "revitalizing credit markets." The results of the bailout plan have likewise been disastrous, a disaster that has come to be known as "Japan's lost decade."
Despite these painful and costly experiences, the Bush/Obama administrations (along with the U.S. Congress) are following similarly ruinous solutions that are just as doomed to fail. This is not because these administrations' economic policy makers are unaware of the failed policies of the past. It is rather because they too function under the influence of the same powerful special interests that doomed the bailout policies of the Hoover and Japanese governments: the potent banking interests.
Hossein-Zadeh goes on to say that the solutions to the mortgage and financial crises are primarily, at this point, political. We do not need to spend any more money bailing out 'failed except for govt hand outs' banks. Everything we've spent on that so far has been a waste, throwing money down the fokin' terlet. We need more stimulus, of course, much more, but Obama has 'moved on' from that.
The way to solve the mortgage/foreclosure crisis is by forcing the mortgage holders, as Dean Baker suggests, to allow foreclosed 'tenants' to stay as long-term renters at some percentage (half? market-rate?) of the previous monthly mortgage payments. We can also help in this direction by reversing the recent 'creditor is god' bankruptcy bill. These will cost NUTHING! Instead, Bama's solution is primarily a mortgage banker relief plan? my. god. It is happening as bad as I thought it might.
By the way, on Social Security, Obama needs to do emphatically the opposite of scaring people with Social Security cutbacks. Obama's big impending fiscal deform conference featuring Peterson will in fact cut consumption by increasing fear of Social Security slashing (bold added):
Stimulus II: Reaffirm Support for Social Security
By Dean Baker
February 16, 2009

The stimulus bill approved by Congress last week was a very good first step toward slowing the economy's decline, but it clearly is not large enough to accomplish the job. The economy will be seeing a loss of close to $2.6 trillion in demand over this year and next due to the collapse of housing and commercial real estate bubbles.

To counteract this collapse, Congress gave President Obama just over $700 billion in real stimulus. . . .

However, there is one step that President Obama can take to boost the economy without going through Congress: he can reaffirm his support for Social Security and assure the baby boomers nearing retirement that he will not allow their benefits to be cut. If this huge cohort in their late 40s, 50s, and early 60s knows that they can count on getting their promised benefits, they will feel more comfortable spending and supporting the economy at a time when it badly needs a boost.

The impact of Social Security on boosting consumption has long been touted by economists, most importantly Harvard Professor Martin Feldstein, who had been Ronald Reagan's chief economist and is now an advisor to President Obama. . . .

Feldstein claimed that workers spent more money during their working years than they would have otherwise because they expected to receive Social Security benefits when they retired. Therefore they had less need to save for retirement.

However, many workers may not be expecting to receive their Social Security benefits because there has been a concerted effort over the last quarter century to undermine confidence in the program and to cut the level of benefits. . . .

Workers are likely to be especially fearful about the prospects of getting their Social Security benefits now due to an all out assault on the program financed by billionaire banker Peter Peterson. . . .
Wake up Obama! Tell the big banks and Pete Peterson to f&*#k off!
Tags: banks, Barack Obama, economic crisis, Pete Peterson, Social Security (all tags)