Hillary Clinton Wants GEORGE H. W. BUSH To Represent Her On Foreign Policy!!
by DerekLarsson, Tue Dec 18, 2007 at 10:21:55 AM EST


As if the Clintons credibility could possibly get any lower, it was just reported by CNN today that the Hillary Clinton adminstration (if people are dumb enough to actually vote for her) now plans to hire .. yep .. that 'old Iran-Contra criminal and Saudi Oil Cartel crony, with his idiot puppet sons, -- George H. W. Bush (War Profiteer) -- to advise & represent their administration on U.S. Foreign Policy.





This is Bill and Hillary Clinton's idea of a so-called "change" for our Country
in Foreign Policy: Hire The Bush crime family!!
This is the Clinton
standard
-??
What's next? Dan Qualye for Secretary of State?
Can we set the bar
any lower
-??


George H.W. Bush will help President Hillary

ORANGEBURG, South Carolina
CNN Peter Hamby December 18, 2007




Former President Bill Clinton said Monday that the first thing his wife Hillary will do when she reaches the White House is dispatch his predecessor, President George H.W. Bush, on an around-the-world mission to tell them that America is open for business.

Clinton and the elder Bush, rivals in the 1992 presidential election, have grown chummy in recent years, often traveling and appearing at public events together.

A spokesman for the George H.W. Bush was not immediately available to comment.



Video:

Meet the new boss, same as the old boss.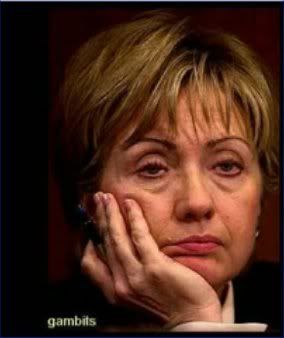 "My Answer is we just need more George H. W. Bush!"


The Bushes and the Clintons are quickly morphing into the same corrupt gene pool of madness.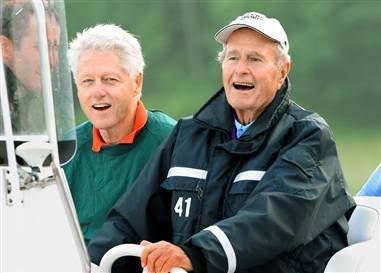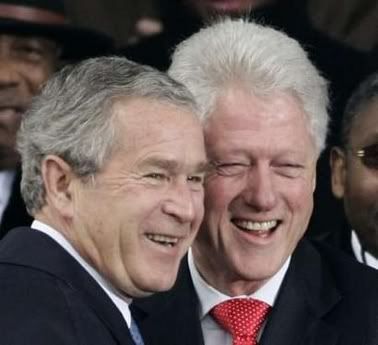 Video:

Let us count the Lies

_______________________________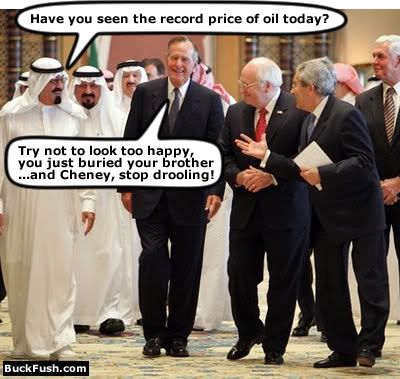 A Thousand Points Of Corruption!
Ground Hog Day.Why Bush, as your Foreign Policy guy, isn't such a good idea!
__________________________________
How about a BUSH-FREE America instead?
Tags: Bush, cheney, Hillary Clinton, Insanity, Iraq, Lieberman, Neo-Con, New War, terror, torture, War Hawk (all tags)