HILLARY: Why I Continue to Run (My 2 Cents)
by alegre, Sun May 25, 2008 at 06:47:52 AM EDT
The bigger point to that discussion Hillary had with the Argus Leader's editorial board is being lost here gang. Her comments were made in response to repeated questions about the motives of her opponents in trying to force her out of this race. She made the comments that triggered this sudden outrage to point out that this urgency to end the primary process is unprecedented, and that contests have gone on into the summer in the past.
What gets me is why folks are so suddenly outraged over something she's said in the past, but that's a topic for another diary. I'm outraged too dammit - outraged over the way some people have twisted the words of this devoted public servant and Democrat to mean something hateful and totally out of character of the woman in question.
It's beyond disgusting.
Hillary's proven time and time again that she's on the side of the working folks in this country. That she's fought for us and for our rights. That she'll move heaven and earth to make this a better world for our kids - and for us.
She deserves better than this guys. All of us deserve better than she's been treated over the past 15 years. Especially over the past few days.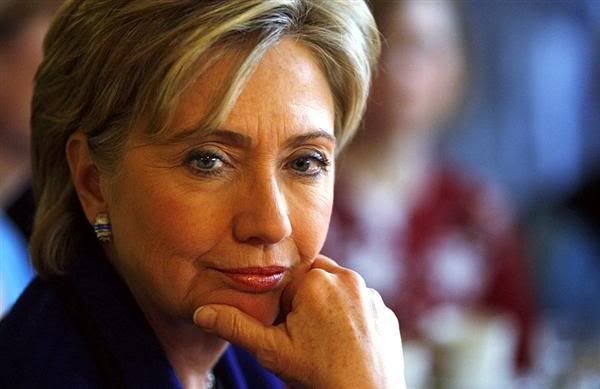 Hillary and her team have issued one press release after another - one expressing her regret for the statement - one from the newspaper where this all took place - and another from the son of Robert Kennedy ("I understand how highly charged the atmosphere is, but I think it is a mistake for people to take offense.") - all saying her words have been taken out of context and that this outrage is unwarranted given the discussion and the woman in question.
Hillary posted the following to the New York Daily News today. More after the statement...
Hillary: Why I Continue To Run
I am running because I still believe I can win on the merits. Because, with our economy in crisis, our nation at war, the stakes have never been higher - and the need for real leadership has never been greater - and I believe I can provide that leadership.

I am not unaware of the challenges or the odds of my securing the nomination - but this race remains extraordinarily close, and hundreds of thousands of people in upcoming primaries are still waiting to vote. As I have said so many times over the course of this primary, if Sen. Obama wins the nomination, I will support him and work my heart out for him against John McCain. But that has not happened yet.

I am running because I believe staying in this race will help unite the Democratic Party. I believe that if Sen. Obama and I both make our case - and all Democrats have the chance to make their voices heard - in the end, everyone will be more likely to rally around the nominee.

I am running because my parents did not raise me to be a quitter - and too many people still come up to me at my events, grip my arm and urge me not to walk away before this contest is over. More than 17 million Americans have voted for me in this race - the most in presidential primary history.

I am running for all those women in their 90s who've told me they were born before women could vote, and they want to live to see a woman in the White House. For all the women who are energized for the first time, and voting for the first time. For the little girls - and little boys - whose parents lift them onto their shoulders at our rallies, and whisper in their ears, "See, you can be anything you want to be." As the first female candidate in this position, I believe I have a responsibility to finish this race.

I am running for all the men and women I meet who wake up every day and work hard to make a difference for their families. People who deserve a shot at the American Dream - the chance to save for college, a home and retirement; to afford quality health care for their families; to fill the gas tank and buy the groceries with a little left over each month.

I believe I won a 40-point victory two weeks ago in West Virginia and a 35-point victory in Kentucky this past week - despite voters being repeatedly told this race is over - because I'm standing up for them. I'm standing up for the deepest principles of our party and for an America that values the middle class and rewards hard work.

Finally, I am running because I believe I'm the strongest candidate to stand toe-to-toe with Sen. McCain. Delegate math might be complicated - but electoral math is not. Our campaign is winning the popular vote - and we've been winning the swing states we need to get 270 electoral votes and take back the White House: Pennsylvania, Ohio, Arkansas, New Hampshire, New Jersey, New Mexico, Nevada, Michigan, Florida and West Virginia.

But no matter what happens in this primary, I am committed to unifying this party. Ultimately, what Sen. Obama and I share is so much greater than our differences. And I know that if we come together, as a party and a people, there is no challenge we cannot meet, no barrier we cannot break and no dream we cannot realize.
Now I have a few thoughts on why people are pushing so hard to force Hillary out of this race. As people have noted repeatedly in the past, this is the first time we've seen such a massive push to force someone to drop out of the race for the presidency.
Is it a coincidence that this is also being done to the first woman with a real shot at the White House?
I doubt it.
What gets me is why she even needs to explain why she's fighting for the right to continue her campaign in the first place you guys. She's leading in the popular vote. She's within a couple percentage points of the lead re delegates. She's running stronger in the states we absolutely have got to win in November and her numbers re electoral votes look better than her opponents against McCain. She's won more states and votes in the past 2 - almost 3 months than he has and she's closing the gap. She's still got time to convince enough super delegates to back her in this race and neither candidate can win this thing without them!
They've never pulled this shit on a guy - right?
Now why is that do you think?
A guy would tell them in no uncertain terms to feck off wouldn't they? "Party unity" and "why can't we all just get along" wouldn't work and has never worked on a guy, right? They'd go after the nomination with everything they've got and rightly so. After 17 months on the campaign trail and only a few percentage points separating the candidates - and a lead in the popular vote there's no way in hell any guy in his right mind would give up now.
So why are they pushing so hard to force Hillary to drop out?
They're pulling this sh#t on Hillary because we women are brought up to be less selfish about such things. To put our own needs, desires and ambitions second to a man's - any man's. Especially the women of Hillary's and my own mother's (who's just a few years older than Hillary) generation.
They've never pulled this on a guy because men are a hell of a lot more ambitious and self-centered when it comes to this stuff than most women. Even in today's political environment.
They saw parts of her public life (like her fight to hold her family together) as a weakness and they're trying to exploit that perceived weakness by demanding that she drop out. I'm guessing Hillary was thinking some of this as she repeatedly said "I don't know" when they tried to get her to tell them what she thought was their reason for pushing her out - or trying to.
This whole thing has me beyond pissed. Add insult to injury the fact that they're ALSO trying to kick 2.3 million voters in FL & MI (my home state) to the curb. The people who're trying to force her out are beyond reproach. They're selfish. They're sick. They're in it for one thing and one thing only guys and it ain't the voters and it ain't us.
THAT IS NOT the kind of change and hope I'm lookin' for dammit!
TO anyone from Hillary's camp who might be reading this - or to Hillary herself... please please please take this fight to the convention floor. Don't let the bastids push you out Hillary.
Over 17 million of us have voted for you in the primaries. People all over the world are watching this race unfold (my inlaws in Ireland among them) and are counting on you to win this thing.
Hillary we need you in the White House. For your dedication to reforming our broken health care system. For your plans to rebuild our middle class and repair our broken economy. For your plans to develop green collar jobs and start to reverse the damage done to our environment.
And for your ability to kick McCain's @ss come November.
I know you must be sick of the attacks and the BS, but please don't let us down. Stay strong - keep fighting... for us.
We've got your back.
Take this to Denver.
Tags: 2008 elections, Hillary Clinton, president (all tags)