EDWARDS/ OBAMA (Now w/ After Party Pix & VIDEO !!)
by Al Rodgers, Wed May 14, 2008 at 01:17:39 PM EDT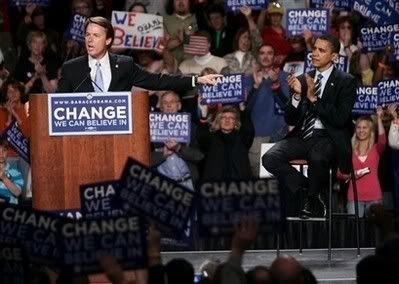 ► What a day! A day to tell your grand kids!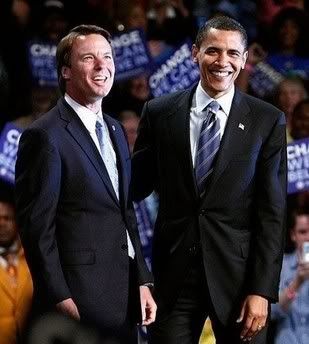 ► 40 photos and video inside
► A stirring, sweet, and moving speech by a blue-collar champion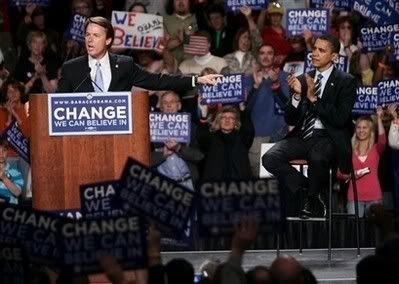 ► What a day! A day to tell your grand kids!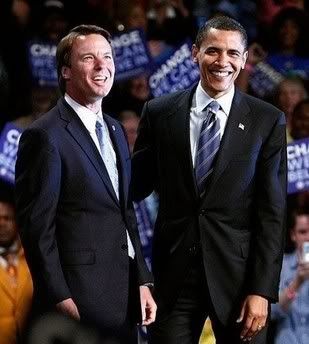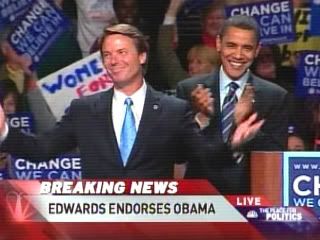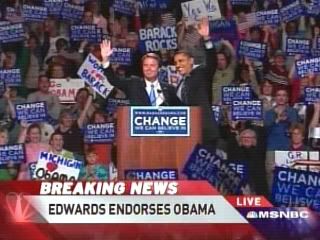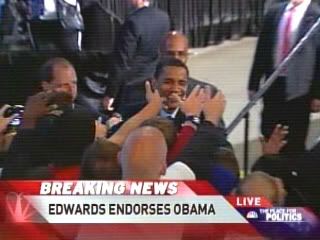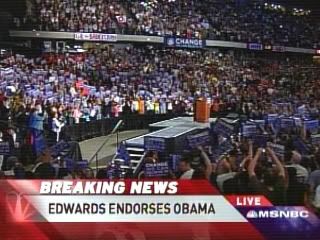 ► Here they are !! GRAND RAPIDS IS GOING CRAZY!!
►UPDATE: VI Edwards came out to Springsteen's "The Rising."
The crowd is lovin it.
He's being very nice to Hills, says she's tough as a steel, and lets all unite, cuz after all, we share a common vision.
Crowd chanting O-BA-MA! O-BA-MA! O-BA-MA!
Edward delivered a powerful, moving, populist speech!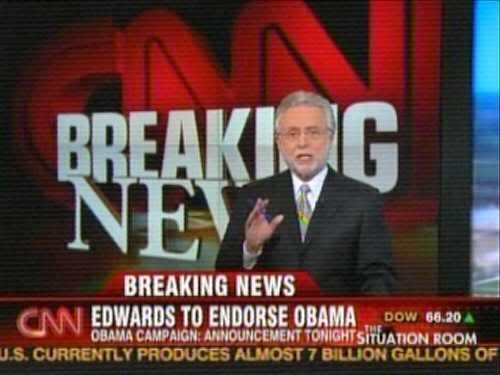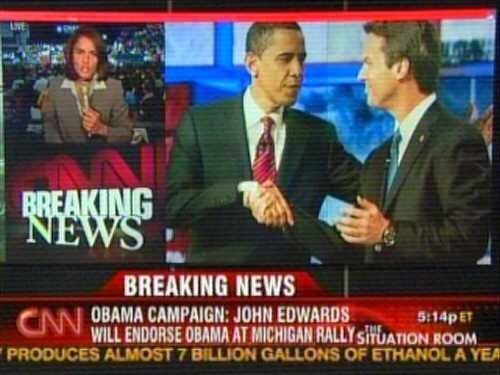 WOOO HOOO!!
THE DREAM TEAM
► Obama picks up
another
19 pledged delegates!!!
UPDATE: I On CNN, Florida's governor, Charlie Crist is raving about the importance and significance of the endorsement, in terms of "populism" and the general election map. Sounds like Charlie wants to switch parties!
UPDATE: II CNN says they'll be taking the stage in Grand Rapids within the half hour. Wolf just howled, "THIS IS HUGE!"
UPDATE: III PANDEMONIUM has broken out - it's wall to wall, everywhere!! It's like "The Clash" at CBGB's, circa 1979.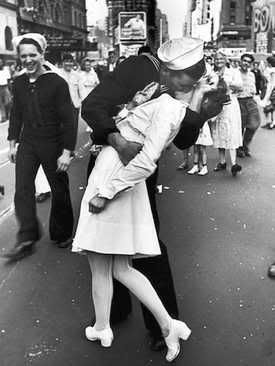 UPDATE: IV
With sour grapes in his mouth, James Carville just went on CNN and said the Edwards endorsement "is no big deal"
HA!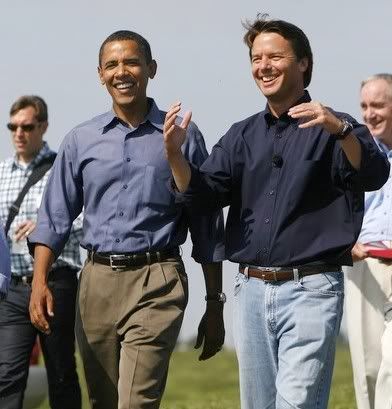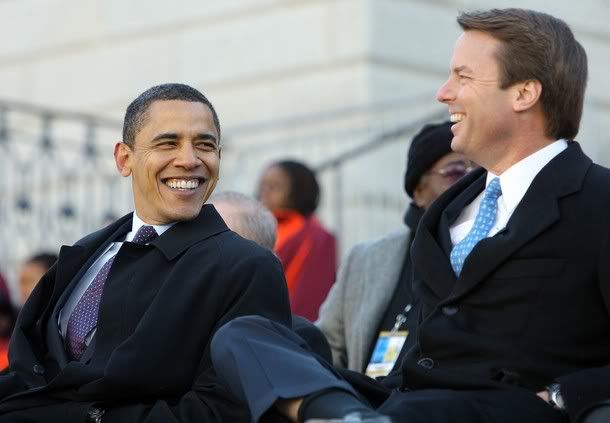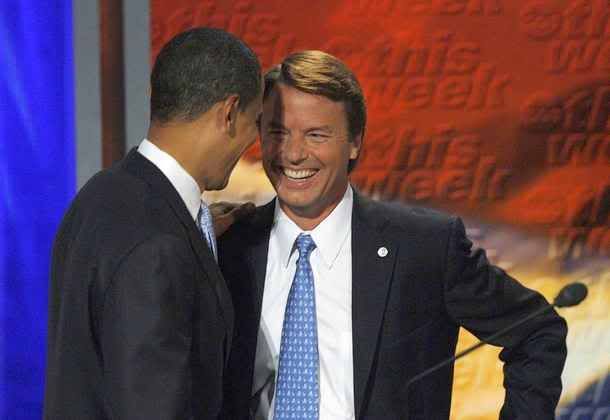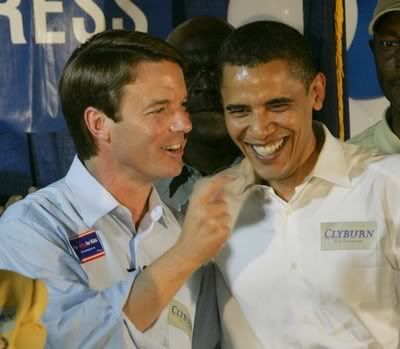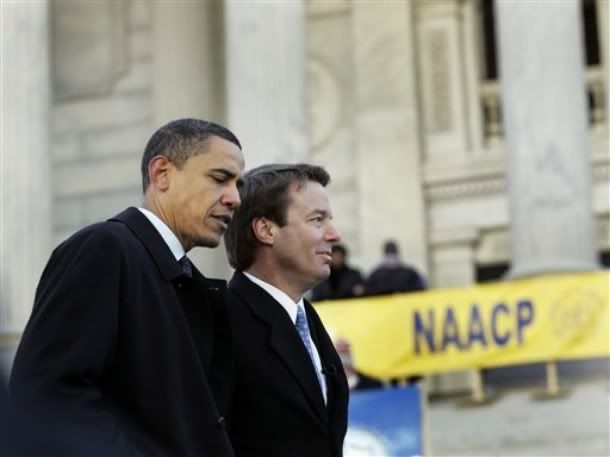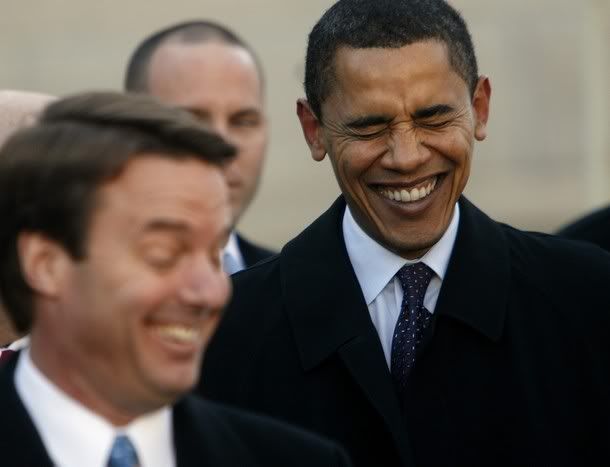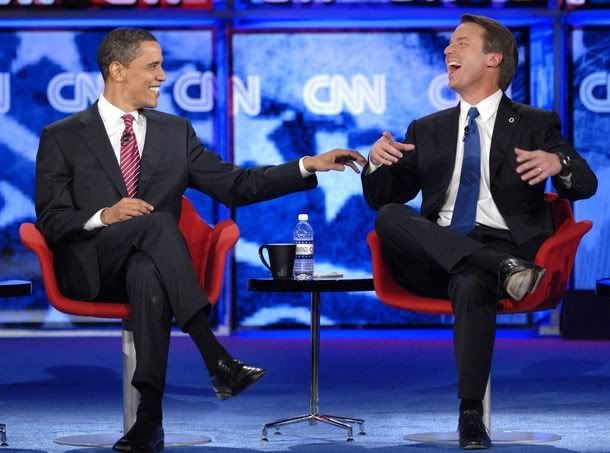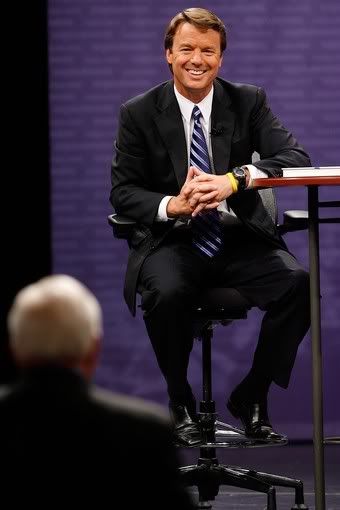 Tags: John Edwards (all tags)