by fairleft, Tue Mar 11, 2008 at 09:34:32 AM EDT
Eliot Spitzer is a man. And far be it from me to say that is a good thing. We actually don't know but assume he has behaved badly toward his wife. However, on the other hand, doing the wild thing with a prostitute doesn't screw over the people of New York. Right? So why is the media demanding his head? Is any real person doing so (excluding of course TV talking heads and politicians)??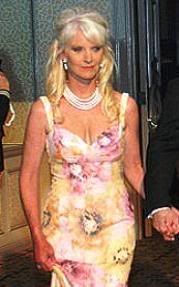 Let's get real about this: the media is demanding that the results of the 2006 New York governor's election be revoked because Eliot Spitzer had sex with a prostitute. Just like they demanded that the 1996 presidential election results be revoked because Bill Clinton got a blow job from Monica Lewinsky.