by fairleft, Fri Feb 20, 2009 at 01:27:33 PM EST
The frustration of Obama's natural Hooverism is excruciating. I realize why Obama and Summers are incapable of acting on the glaring lessons of economic history but still, if we don't do so it will be so painful for nearly all of us. Very soon, for you, for your aging mom and dad.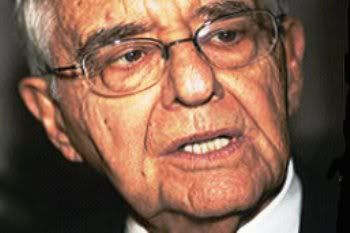 Well, it won't be painful for the elite, not for Michelle, Barack, not for Penny Pritzker or Pete Peterson, but for all of us who needed -- and I mean needed -- their soon-to-be shredded Social Security (yup, that's the plan) and Medicare/Medicaid (yup that's the plan too: "Obama said in January that the [fiscal deform] summit would have a special focus on Social Security, Medicare and Medicaid.").
And all for what? To bail out the biggest, most irresponsible banks. Read Ismael Hossein-Zadeh's column and weep again:
Faced with the financial meltdown of the Great Depression, the Hoover administration created the Reconstruction Finance Corporation that poured taxpayers' money into the coffers of the influential Wall Street banks in an effort to save them from bankruptcy. Like today's Bush/Obama administrations, the Hoover administration used the "too-big-to-fail" scare tactic in order to justify the costly looting of the national treasury. All it did, however, was to simply postpone the day of reckoning: almost all of the banks failed after nearly three years of extremely costly bailouts schemes.

In a similar fashion, when in the mid- to late-1990s major banks in Japan faced huge losses following the bursting of the real estate and loan-pushing bubble in that country, the Japanese government embarked on a costly rescue plan of the troubled banks in the hope of "creating liquidity" and "revitalizing credit markets." The results of the bailout plan have likewise been disastrous, a disaster that has come to be known as "Japan's lost decade."