by ragekage, Fri Sep 12, 2008 at 02:54:51 PM EDT
Crossposted at The Motley Moose
I had the opportunity recently to chat with Tom Periello, the Democrat running for Congress in VA-05. Now, for those of you not familiar with the Commonwealth, Virginia-05 is a district that runs from the North Carolina border almost all the way to the DC exburbs. While it's very diverse, including both the University of Virginia and Martinsville Speedway, it's a very conservative district, including Lynchburg, which is home to Jerry Falwell's Liberty University.
However, Virginia-05 is probably more nationally recognized to the progressive community as the home of this man: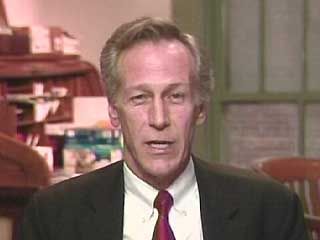 Recognize him? See if this rings a bell:
The Muslim Representative from Minnesota was elected by the voters of that district and if American citizens don't wake up and adopt the Virgil Goode position on immigration there will likely be many more Muslims elected to office and demanding the use of the Koran.