by Inoljt, Tue Nov 24, 2009 at 05:20:50 PM EST
By: Inoljt, http://mypolitikal.com/
A while ago I was perusing the election results, when I happened upon South Dakota. South Dakota is one of those conservative Plains states which everybody writes off as inevitably Republican. Yet nobody has a really good explanation for why Democrats can't win it; it's kind of like Indiana that way. Few people know this, but Bill Clinton actually came within four percent of winning the state during both elections.
In any case, Barack Obama lost South Dakota by 8.41%, a substantial but not overwhelming margin (I bet he could win it, but that's not the point of this post). This New York Times map indicates how he did in each county: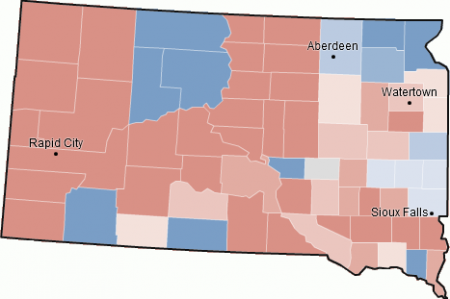 There is an extremely strong correlation between Indian reservations and Obama's share of the vote in South Dakota.
Check it out: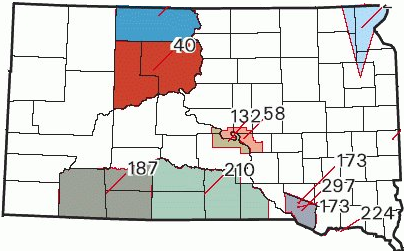 More below.