by Manic Lawyer, Fri Apr 18, 2008 at 08:16:06 PM EDT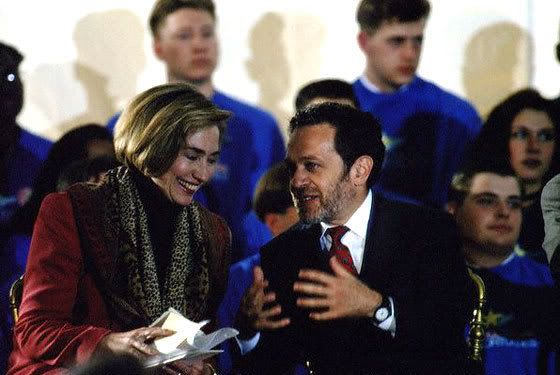 Robert Reich was Bill Clinton's first Secretary of Labor and a friend of both the former president and his wife for four decades. (His wife, Claire Dalton, was my Torts professor in law school, and a renowned legal mind for women in her own right.) Today, Reich formally to declared his support for Obama on his blog. He says that, in spite of his long personal and professional relationship with the Clintons, "my conscience won't let me be silent any longer. I believe that Barack Obama should be elected President of the United States."
John Heilemann of New York Magazine, who spoke today with Reich about his decision, says:

For some time, it's been clear to anyone paying attention that Reich favors Obama. Back in December, in a blog post titled "Why is HRC Stooping So Low?," Reich loudly and sharply criticized Clinton's conduct in Iowa and defended Obama's proposals for health-care and Social Security reform. Two days before the race-charged South Carolina primary, he assailed Bill Clinton's "ill-tempered and ill-founded attacks" on Obama, arguing that they were "doing no credit to the former president, his legacy, or his wife's campaign." And all throughout the primary season, he has spoken and written of Obama's candidacy with evident admiration and enthusiasm. NYMag

But all of that wasn't enough to get Reich to publicly disavow the Clintons who made him a cabinet secretary.
So what's changed? I asked Reich.

"I saw the ads" -- the negative man-on-street commercials that the Clinton campaign put up in Pennsylvania in the wake of Obama's bitter/cling comments a week ago -- "and I was appalled, frankly. I thought it represented the nadir of mean-spirited, negative politics. And also of the politics of distraction, of gotcha politics. It's the worst of all worlds.


We have three terrible traditions that we've developed in American campaigns. One is outright meanness and negativity. The second is taking out of context something your opponent said, maybe inartfully, and blowing it up into something your opponent doesn't possibly believe and doesn't possibly represent. And third is a kind of tradition of distraction, of getting off the big subject with sideshows that have nothing to do with what matters.


And these three aspects of the old politics I've seen growing in Hillary's campaign. And I've come to the point, after seeing those ads, where I can't in good conscience not say out loud what I believe about who should be president.


Those ads are nothing but Republicanism. They're lending legitimacy to a Republican message that's wrong to begin with, and they harken back to the past twenty years of demagoguery on guns and religion. It's old politics at its worst -- and old Republican politics, not even old Democratic politics. It's just so deeply cynical." NYMag
Reich echoes something I and many other Democrats have been asking for a long time: 'What's the strategic logic behind Hillary's losing campaign at this point?' Heilemann offers his assessment, particularly after his conversation today with Reich:
[B]eyond the bald fact of Reich's support for Obama, the Clinton campaign should pay heed to the reasoning behind it. In his disgust with Hillary's increasingly harsh tactics, Reich is hardly alone. Indeed, the feeling seems to be spreading more broadly in the party with every passing day. It's been clear for some time that Hillary's attacks on Obama were driving up her negatives.

You could certainly argue this might be a price worth paying if those attacks were amping up doubts about him. But it's hard to see any logic -- or even sanity -- in the tactic if the result is to drive even people who once regarded Hillary dearly into Obama's arms. NYMag