by Chino Blanco, Mon Sep 21, 2009 at 11:58:30 AM EDT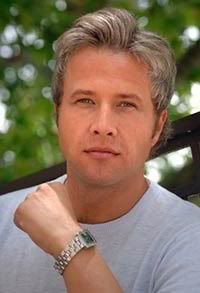 This past May, I caught up with documentary filmmaker Reed Cowan, who didn't shy away from answering some pointed (and personal) questions about 8: The Mormon Proposition. As the first NYU grad in my family's six generations of Mormons, go figure that I'd be personally interested in both Mormonism and film (nevermind Mormons on film!). In other words, since that initial interview with Reed, I've been anxiously hoping that he'd keep me in the loop as the film progressed. After bugging Reed for an update, he's now brought me up to speed:
CB: Since we last spoke, I've heard through the grapevine that a certain Dustin Lance Black provided the narration for 8:TMP, and Bruce Bastian is now on board as Executive Producer. How did that happen?