by Intrepid Liberal Journal, Mon Jul 23, 2007 at 05:33:42 PM EDT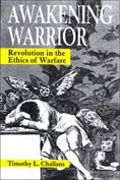 The topic below was originally posted yesterday, in my blog, the Intrepid Liberal Journal as well as The Peace Tree, The Independent Bloggers Alliance and Worldwide Sawdust.

Remember the pride Americans felt in its military following the first Gulf War in 1991? Prior to that conflict we had the "Vietnam Syndrome" tainting our military with the stench of defeat and shameful atrocities such as the My Lai massacre. Supposedly, a reformed military culture debunked the legacy of Vietnam, liberated Kuwait with honor while safeguarding America's interests in Saudi Arabia.