by Maryscott OConnor, Wed Jul 23, 2008 at 09:37:21 AM EDT


Crossposted fromMY LEFT WING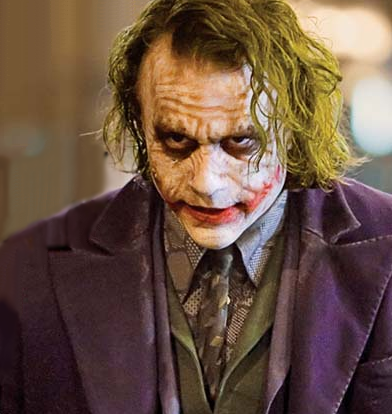 Make no mistake: Heath Ledger is the star of The Dark Knight.
Everything you've heard about his performance is true, and then some; no amount of hype could possibly prepare an audience for the singular genius and perfection that is Ledger's swan song -- rightly characterised by many as on a par with James Dean's and, I would argue, far more deserving of its elevation to one of the finest performances in film history.
And forget about adding any caveats about his death upping the Ledger-Love Quotient; if he'd lived, the man would be receiving just as much attention and just as much adulation for this Herculean acting accomplishment. The tragedy of his untimely death adds only melancholic pain to the experience. That someone with such a gift, presaged by his performance in Brokeback Mountain and reaching a premature apotheosis in The Dark Knight, so obviously capable of so much, should have been wrenched away at such a moment is almost too much to bear.
News of Ledger's death upset me when it came; on seeing his name in the final credits (which elicited a deserved standing ovation from the Sunday afternoon crowd), I burst into sobs. As is so often the case, I wept not for him, but for myself -- what a desolation, what a horrifying loss. For anyone who treasures and reveres the art of acting, the closing credits of The Dark Knight will inevitably provide the background to at least a few minutes of sincere sadness.