by Intrepid Liberal Journal, Wed Jun 25, 2008 at 06:09:26 PM EDT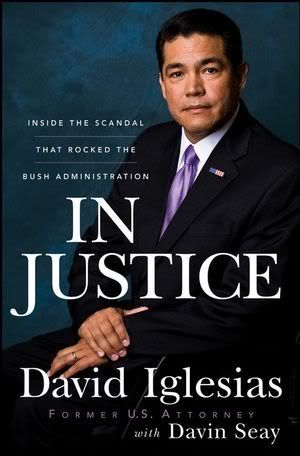 The topic below was originally posted on my blog, the Intrepid Liberal Journal.
David Iglesias is the prototype twenty first century Republican: charismatic, Hispanic, an evangelical Christian and a captain in the Navy Reserve who served for many years in the Navy's Judge Advocate General Corps ("JAG"). In 1998, Iglesias campaigned to become Attorney General of New Mexico against the heavily favored Patricia Madrid. He nearly pulled off an upset and the Republican Party took notice. In 2000, Iglesias paid his party dues and worked for George W. Bush's election.