by Inoljt, Fri Oct 16, 2009 at 11:01:50 AM EDT
By: Inoljt, http://thepolitikalblog.wordpress.com/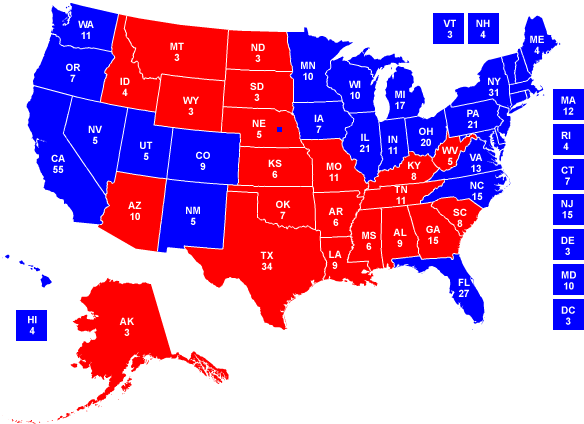 Democratic candidates in Utah must feel as if they're facing an impossible task. The state is often considered the most far-right Republican stronghold in the United States. Winning Utah is akin to slaying a mighty dragon with only a bow as one's chosen weapon.
Like all dragons, however, Utah has a weak spot. The year 2012 may be a ripe time for Obama to shoot an arrow through it.
The majority of Utah's voters are Mormon; the religion is a heavy influence on daily life in the state. The vast majority of Mormons are also conservative, because Mormonism is an inherently conservative beast. In every presidential election so far, Mormons have proved to be strongly Republican.
Mormons like to think of themselves as average, normal Americans. They're good people. They help with the community. They love their children and teach them traditional values. Nobody cares if they have a different religion.
Except many people do care very much indeed, especially the type of person who tends to vote Republican. Many would never vote for a Mormon.
Imagine the following scenario, below the flip.