Biden: "I'm not the guy"
by Jerome Armstrong, Tue Aug 19, 2008 at 03:09:18 PM EDT
Video: "Hey guys, I'm not the guy. See ya."
I'll take him at his word. He goes golfing...
Obama supporter BTD on TL:
If Kaine or Sebelius is the pick, I have to say I think Obama no longer is a shoo in and in fact is not much of a favorite anymore. An amazing turn of events I think. All Obama has to do to insure victory is pick Hillary Clinton as his running mate and he refuses to do it. Just amazing.
Haha, jeralyn had her graphic ready: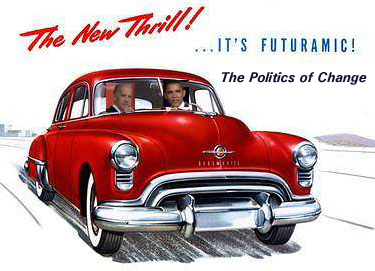 I'd agree with her assessment of how its going to happen:
Even though I never believed Obama would choose Biden. Maybe he'll surprise us and choose Hillary. I don't have opinions one way or the other about Bayh or Kaine. I still think his pick is going to be the result of his internal polling and focus group testing combined with who can bring in electoral votes in a swing state.
CBS says
the announcement will come on Friday afternoon. That's pretty tight timing, just 3 days prior to the opening of the convention.